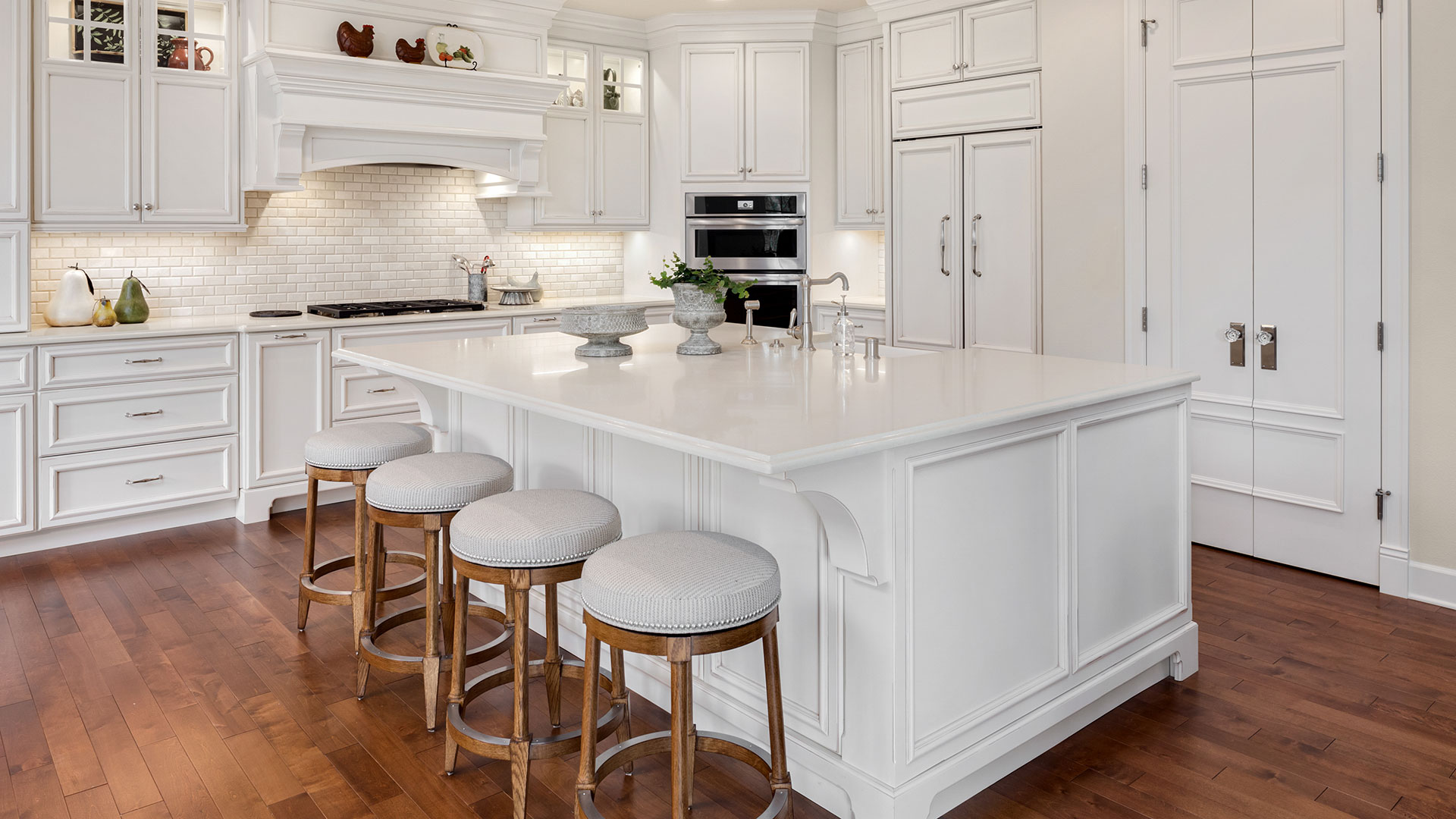 Care and Cleanliness
We know you have a busy life. Why not offload some the routine household duties to a team that's solely focused on your home's care and cleanliness? Come home to a house that's spic-and-span clean — the house you and your family deserve.
We offer one-time or regular weekly, bi-weekly or monthly service. Deep cleaning available as well.
We Guarantee You'll Love the Service
There are a lot that goes into picking a great house cleaner. Trust us, we know! Finding a truly great team can take months! We interview MANY cleaners before we hire one that meets our standard. That's because with our 5-star guarantee we can only afford the best cleaners in around! We've already handled the leg work of hiring a great team and we do everything possible to ensure you have a clean house!
Kitchen
Dust all accessible surfaces
Clean countertops
Empty sink and load up dishwasher with dirty dishes
Wipe down exterior of appliances like the stove, oven, and fridge
Clean the inside and outside of the microwave
Clean all floor surfaces
Take out any garbage and replace garbage bags
Bathrooms
Polish and clean mirrors
Clean and wash out sinks
Shine spouts and handles
Wash all countertops
Sanitize toilets and toilet bowls
Clean showers and tubs
Empty and replace trash can bags
Sweep, mop and vacuum all floor surfaces
Bedroom, Living Room & Common Areas
Wiping down table surfaces and countertops
Dusting ceiling fans (as needed)
Dusting window sills (as needed)
Empty and replace trash can bags
Sweep, mop, and vacuum all floor surfaces
Extras (upon request)
In addition to the standard cleanings, extras can always be added upon request for that additional shine.
Cleaning inside refrigerator
Cleaning inside of the oven
Cleaning any appliances
Cleaning the window tracts
Cleaning the inside of cabinets
Dusting blinds
Wet wiping blinds
Cleaning doors
Dusting AC vents
Cleaning walls
Garage clean
Grout/tile scrub
Move-in/Move-out cleaning: Inside window tracts, dusting blinds, and baseboards
Deep cleaning: Baseboards, dusting blinds, doors, vents, light switches, and power outlets
It's important to note that each cleaning is a custom job, and no two houses are the same. Because each service is customized to your home, not all the services are done all the time. Our cleaners are professionals, and it's up to their discretion what needs to be cleaned and what doesn't. Some cleanings will get more attention, depending on the home's condition.
Be sure to inform your cleaning specialist of any needs you might have at the beginning of the cleaning, including particular areas you would like them to pay attention to. When we're finished, we will always ensure you're 100% satisfied with your home's appearance.
Still not sure?
Still on the fence about getting a professional house cleaning service? Give us a call! We're happy to answer any questions. You can also schedule an appointment through our online booking system. You're in control of the appointment. Change appointment times, add new services, or cancel anytime.